Michael A. Otte, J.D.
Attorney at Law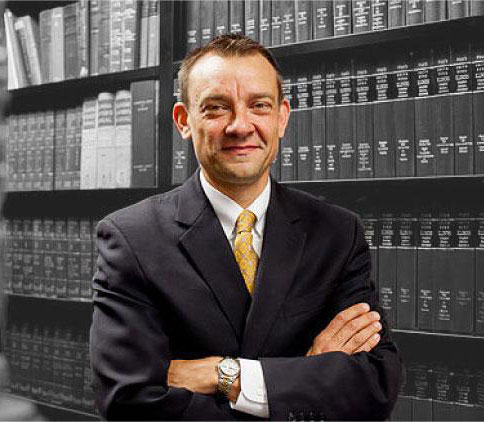 About Michael A. Otte
Michael A. Otte concentrates his practice on estate planning, trust administration, and contested and litigated estates and trusts. Additionally, Michael's particular area of focus is in elder law matters, including Medicaid planning, Medicaid appeals, guardianship, contested guardianships, nursing home contract review, general elder law matters requiring litigation or other court involvement, and other issues affecting the legal needs of older people. Michael has given dozens of both public and private seminars on his areas of experience in order to educate the public and fellow attorneys on important estate planning and elder law concepts. Michael is a member of the Chicago Bar Association, the Illinois State Bar Association, and the National Academy of Elder Law Attorneys.
Professional Experience
After earning his BA in Economics at the University of Iowa, Michael spent one year in Austin, TX as an AmeriCorps VISTA volunteer and later earned a teaching certificate and taught history in Austin for two years. Upon his arrival In Chicago and prior to earning his J.D in 2009, Michael worked for Neighborhood Housing Services of Chicago in the city of Chicago, where he taught classes on mortgages, credit, and lending and worked under contract with AARP to counsel seniors on elder financial matters, with a specific emphasis on reverse mortgage counseling.
Education
Michael received his B.A. in Economics at the University of Iowa, spending one year in their overseas program at Goethe Universitat in Frankfurt, Germany. He received his law degree from Loyola University Chicago School of Law, serving as associate editor on the Consumer Law Review.
Personal
Born and raised in Decorah, IA, Michael now lives in Skokie, IL with his wife Nia, six-year-old son Andrew, and three-year-old twin daughters Helen and Georgia Lee. He enjoys reading, running, following Minnesota professional sports, and trout and bass fishing. Michael sits on the Board of Directors of SASI, a Chicagoland not-for-profit aimed at allowing seniors to 'age-in-place' by offering high-quality in-home caregiving and by recruiting, training, and supporting volunteer visitors who befriend isolated older adults in the community. Michael has also served as an adjunct professor at the College of DuPage in the Paralegal Program, leading a course on Elder Law for Paralegals.